04.Jul.2021
---
Are you looking for the best link shortener? Well, I've got you covered because this post reveals my secret tool to shorten my affiliate links seamlessly.
And you can do the same as well. Link shortening, also called

URL shortening

, refers to shortening your links for several benefits.
What is a Link Shortener
A link shortener is a software or service that shortens the links. But what makes a premium link shortener? It takes a long URL and lets you shorten it into whatever URL you want it to be. Also, it means you can change the links and make them entirely custom.
Now let's explore some of the benefits of using a URL shortener for your website or online business.
Why Use a URL Shortener?
What are the benefits of using a link shortener? In this section, I'll help you understand the importance of shortening your any kind of links.
Track Valuable Insights
An important benefit of using a URL shortener is being able to track what happens when you share a link. A link shortener helps you view the breakdown of visitors including their country of origin or gender. Also, you can analyze which of your social channels or posts are bringing in the most traffic.
Make Your Links Look Clean & Professional
People skip over long links or URLs because they look clunky & boring, and they bounce even before clicking the link. Short links have the ability to increase the probability of the target post getting clicks.
And it has become a common practice in the world of digital marketing. It's highly likely that your audience is accustomed to seeing content shared with shortened links. In fact, this practice is so common that they may notice if you don't compress your links.
Boost Your Brand Awareness
Offering custom short links makes your brand more visible. And prospective clients and existing ones can share and recognize the link with your brand name immediately. That's why Amazon link shortener has come into existence.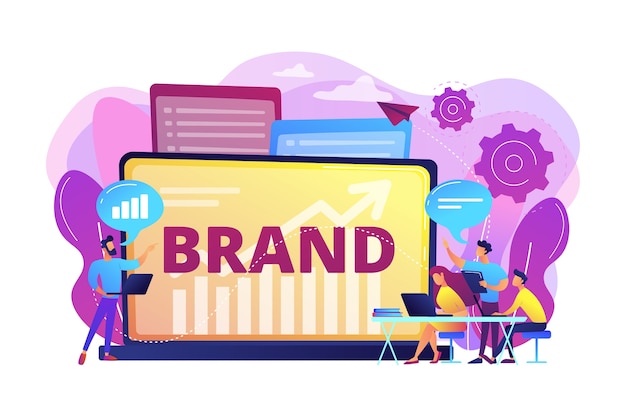 Amzn.to is the branded link shortener created by Amazon which is an easy abbreviation of the brand name itself. Yes, one of the most popular sites, Amazon, also shortens its URLs to promote brand recognition.
Drive Engagement to Your Content
Short links are more engaging, especially if they're associated with your brand. Rebrandly reports that shorter URLs increase engagement by 39%.
The benefit of a URL shortener is that it's easy to cross-promote your products, services, and blog posts. And you can do it without changing the links you share.
Shortening your links helps to drive traffic back to your website with features like:
Badges

Channels.

Cross-promotion

Analysis of click timings

Splash pages and more
A link shortener helps you drive maximum engagement and potential traffic to your blog or landing page. And you never have to worry about changing your links across all the platforms. Now, I'll share the best link shortener to avoid the hefty monthly costs you usually pay for such services.